LinkedIn is rolling out a new Microsoft-powered native video meetings tool, seamlessly accessible within chat conversations.
Last week, LinkedIn started to roll out a new native video call feature allowing users to make video calls without needing to download a third-party video app.
The Microsoft-powered video conferencing tool is now part of the messaging experience on LinkedIn, allowing members to schedule free video calls with other users on their network, right within the app itself.
Users can find the "Create Video Meeting" option within their LinkedIn chat window. The availability of the new, native option does not exclude or prevent the use of other video providers.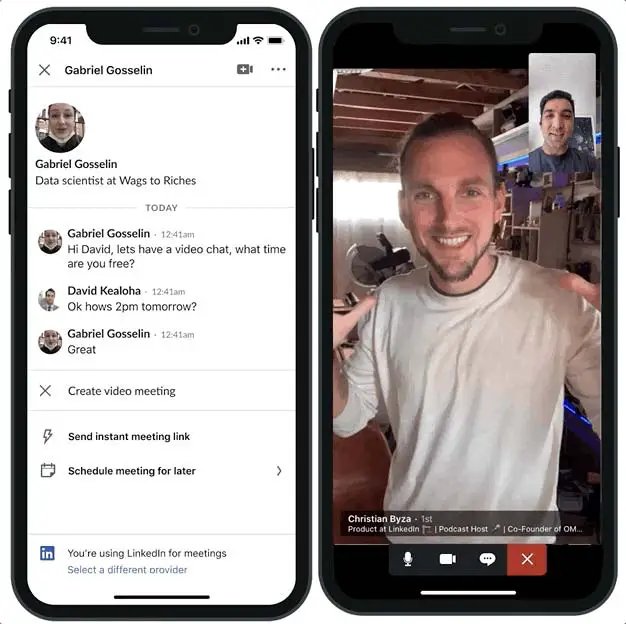 Native video chats on LinkedIn also include easy access to an integrated calendar, where scheduling meetings will automatically send an email with an ICS to the people involved. Whilst on a video call, users can also access and use their chats as usual, as well as share screens and use virtual backgrounds.
Furthermore, the new feature also includes specific user information drawn from their LinkedIn profiles available at the bottom of the video screen.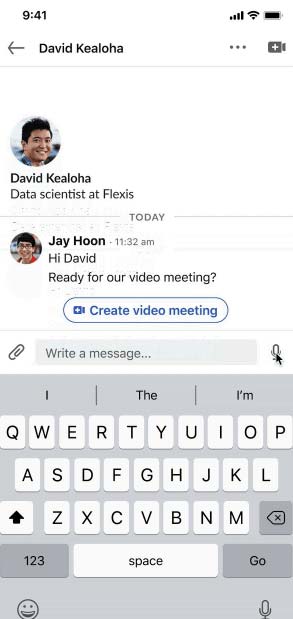 Lastly, LinkedIn is even issuing new prompts in the chat, when users type texts such as "ready for our video meeting?"
Click To Tweet
Using terms such as these will trigger a related Call-To-Action such as a "Create Video Chat" button, which will be added to the message thread, enabling users in the chat to seemingly start a video call without ever leaving the chat.
Currently, LinkedIn's video chats support only one-on-one videos, but the platform is looking to add group meetings too in the near future.
LinkedIn is optimizing its «People You May Know» feature to eradicate biases keeping members with smaller networks behind.
LinkedIn has acquired how-to video app Jumprope as part of its focus on expanding video tools on its platform. 
LinkedIn has announced the launch of a new range of accredited courses to help marketers showcase their expertise.
While we're still waiting for its dark mode to drop in its mobile app, a similar feature has been spotted …
LinkedIn recently released its annual 'State of Sales' report, highlighting how sales teams are (or aren't) adjusting to a 100% …
LinkedIn has announced the rollout of organic post boosting and event ads to help marketers reach new audiences and amplify …
LinkedIn is introducing a new video Cover Story feature, creator mode, and more to help members create more expressive and …
LinkedIn has confirmed it is working on developing its own social audio experience. That means Clubhouse could soon have a …
LinkedIn has announced several new features on Pages – among them, Stories for Pages with swipe-up links.